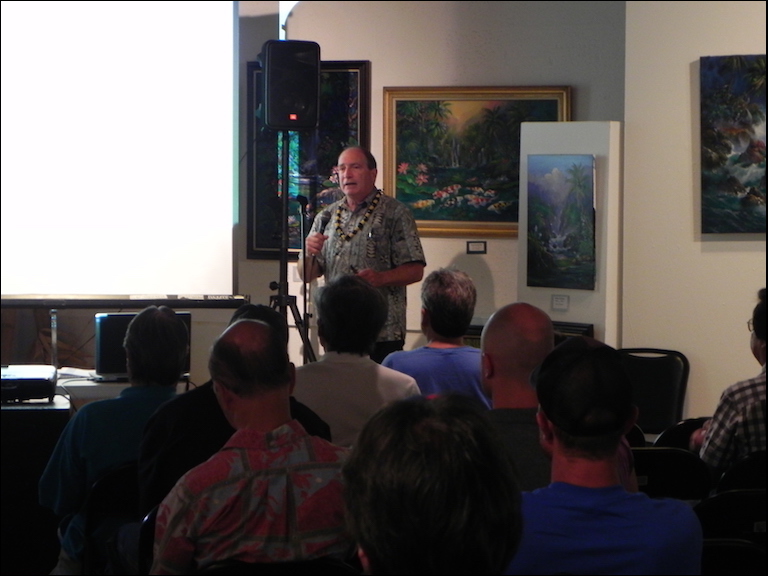 From August 14th to 18th, 2018, Western Chapter International Society of Arboriculture partnered with organizations on the four major Hawaiian islands to bring 2017 ANSI updates to our region's arboriculture professionals. Gordon Mann, WCISA past president and current board member of the International Society of Arboriculture, demonstrated how tree companies and public urban forestry agencies can integrate the recent updates to national pruning, safety and other standards into their operations.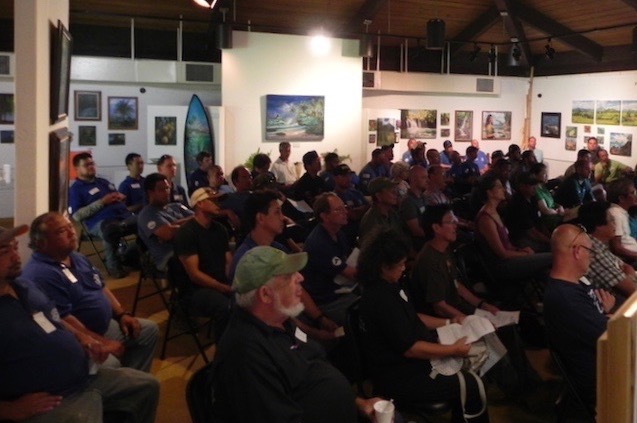 It was a full house at Ho'omaluhia Botanical Garden (photos above and below) where the event took place on Oahu. On Kauai, Maui, and Hawaii Island, good turnouts also helped make for a successful event across the state. Thanks to Kauai Landscape Industry Council, Maui Green and Beautiful, Hawaii Island Landscape Association, and University of Hawaii Cooperative Extension Service for helping make this event possible.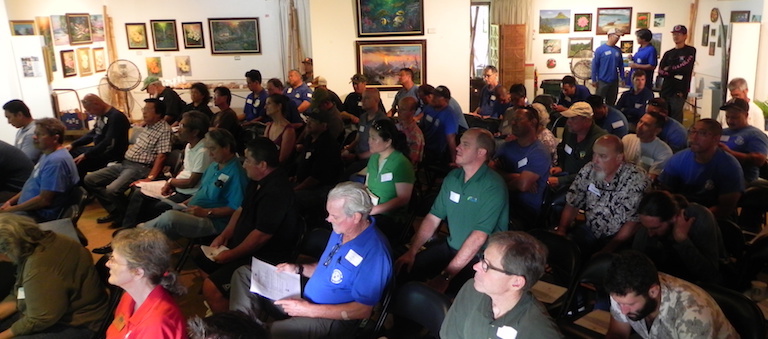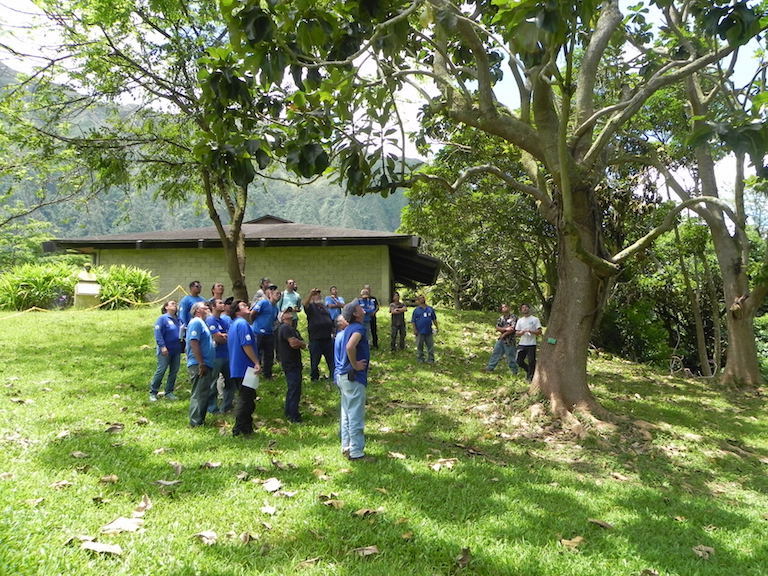 Field exercises in the afternoon helped get everyone talking about how standards are applied. Notice all those blue T-shirts? Those are employees of the City & County Division of Urban Forestry, and Honolulu Botanical Gardens, turning out to maintain high professional standards in arboriculture. With Hurricane Lane upon us, there's no rest for arborists and tree workers – let's keep learning, stay safe keep up the ANSI good work!
Photo Credits: Kainoa Holt, Angela Liu