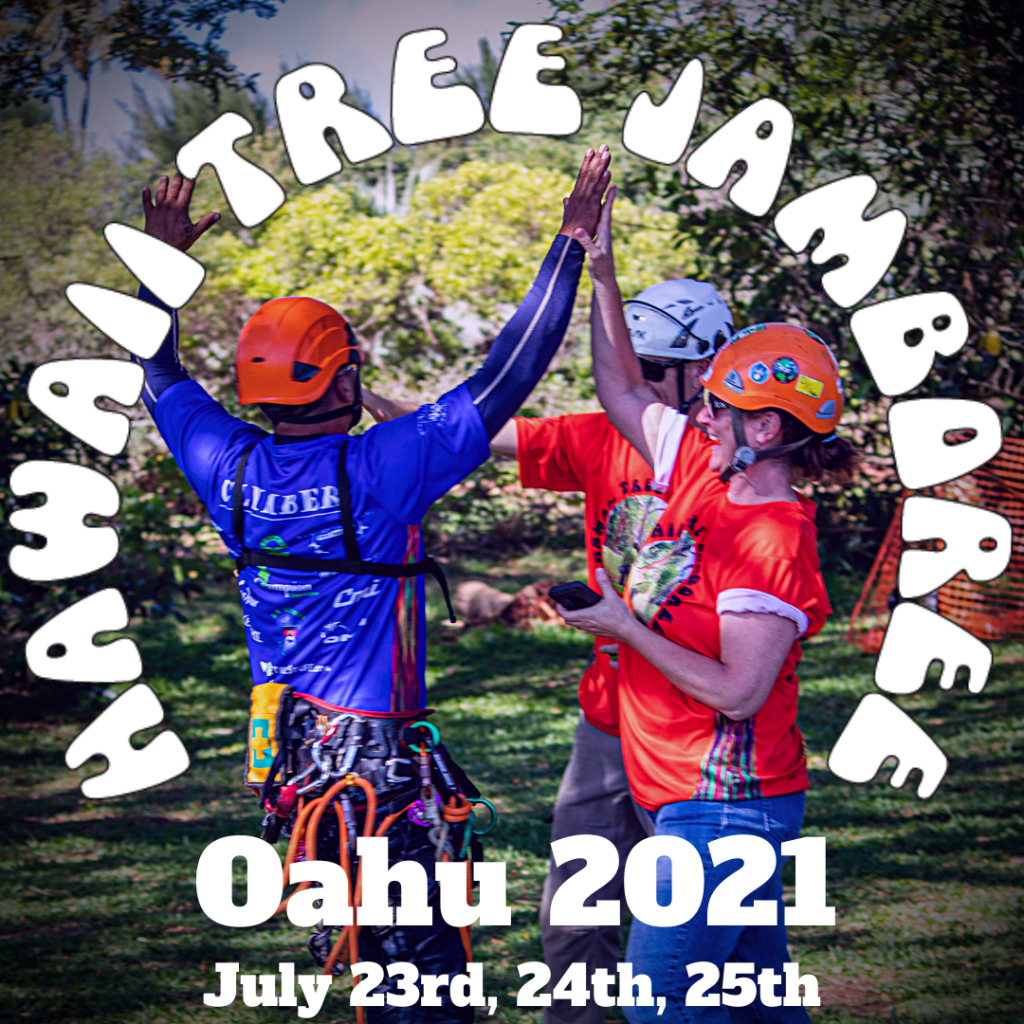 Schedule
Friday, July 23rd:
Gear Check/Check In      -  1:00pm  
Night Time Open Ascent   -  7:00pm
  (required for competitors)
Saturday, July 24th:
Remaining Preliminary events. 
All competitors arrive by 7:30am. 
Walkthrough starts at 8:00am. 
Boots off the ground at 8:30ish
   -  Throwball
   -  Speed Climb
   -  Aerial Rescue
   -  Work Climb
Preliminary awards at the end of the day
Sunday, July 25th:
Masters Challenge!!!
Masters will be made up of the 2 highest placing Hawaiian Residents, the 2 highest placing nonresidents, and the highest placing female competitor.
Volunteers arrive by 8:00am
Climbers arrive between 8:00 and 8:30am
Boots off the ground at 9:00am


Important!
We are still working out details with the venue, which is why it has not yet been announced.
The venue will be instating and enforcing Covid 19 protocols. You should expect to have to wear masks during the entire event and distance when possible.
Competitors and any volunteers who are hoping to judge or enter event rings must bring full PPE and wear it at all times behind the tape.
Event will be photographed and video will be captured. You will be asked to sign an image release form.
We are hoping camping will be permitted on site, but this is still being discussed and is not guaranteed. Vacation Rentals are illegal on Oahu. Closest lodging options will be in Waikiki. There is camping available on the windward side of the island. Please look into the areas you are interested in, and feel free to reach out to us with any questions or concerns,
So if you're still into it……. 🙂
– – – OR – – –
*** After you Register***
Return to Pay your registration fee with this button below.
If you are paying for more than one climber, please fill out separate registration forms. You can then pay for all at once, but please enter their names in the box below. click the Pay Now button to start the transaction