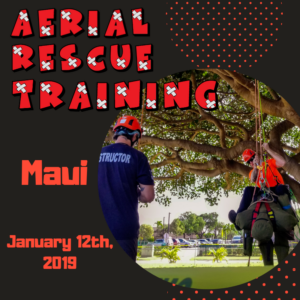 Training Location:
Sign up starts at 9:00am  |  Training to begin at 9:30
Anyone testing needs to bring PPE and climbing gear.
Certificates of completion will be provided to fulfill the Aerial Rescue requirement to test for ISA Certified Tree Worker. Certificates are valid for 1 year. By Passing both Rope Access and Aerial Lift access practical exams, you could use your certificate to test for both ISA Certified Tree Worker specialties (climber specialist, and aerial lift specialist) before it expires.
CEU's pending
All participants must fill out this waiver form and This Emergency Contact Form
Email completed forms to: Info@alohaarborist.com